Looking for a Melamine Dinnerware Set?
A Melamine dinnerware set is always nice to have. They are awesome for outdoor parties, camping and other events when you really need unbreakable dinnerware. Little ones can use them without you worrying about shattering dishes.
Many times, these dinnerware sets come with acrylic glasses, which is basically plastic dinnerware that is very sturdy. The patterns that are available in this material are very cute. This is a perfect type of dinnerware for people starting out who haven't decided exactly what they want in terms of dinnerware patterns and décor.
Melamine and Acrylic Set, Service for 4
Pricewise, a set of melamine dishes is comparably reasonable, which makes sense because they are not intended for lifetime use, but they are durable enough for everyday dinnerware.
Check Out the Selection
Floral Melamine Dinnerware
If you like floral sets, there are an abundance of patterns to choose from.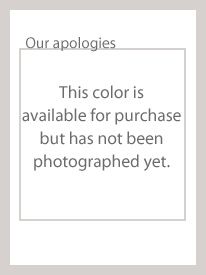 16-Piece Floral Dinnerware Set
Pfaltzgraff Napoli, Service for 8
Patio Garden Dinnerware Set, Service for 8
Laurie Gates ~ Flora: 12PC Dinnerware Set
Mix and Match Yellow and Floral Dinnerware
Waverly Button Blooms Spring Dinnerware Set
Brown Hibiscus Melamine Dinnerware
These dinnerware sets are decorated in lively colors that coordinate well with modern décor.
Nautical Melamine Dinnerware Sets
West Marine has done a good job of distributing nautical dinnerware in melamine sets. The designs and material are ideal for serving on a boat and they fit perfectly into nautical décor.
Galleyware Life Preserver 16 Piece Dinnerware Set
Galleyware 16 Piece Ocean Breeze Dinnerware Set
Galleyware Anchorline 16 Piece Dinnerware Set
Galleyware Black Compass 16 Piece Dinnerware Set
Galleyware Blue Compass 16 Piece Dinnerware Set
Galleyware Coral 16 Piece Dinnerware Set
Galleyware 16 Piece Dinnerware Set
Whether you like a navigation pattern, like the Black Compass, a coral pattern, or just a plain white version, these melamine dinnerware sets are pretty awesome. They also have other patterns as well as offering gift cards. You can check this out on the West Marine website
.
Wildlife Dinnerware in Melamine
For outdoor enthusiasts, wildlife dinnerware is popular and it is perfect for hunting trips or camp trailers.
Melamine Tableware Sets, Deer Series
This would make a perfect gift for my parents as their camp trailer is decorated in wildlife.
Holiday Melamine Dinnerware
Holiday dinnerware sets in melamine are available as well. For instance, Pfaltzgraff has a Christmas pattern called Winterberry, that is available in both stoneware dinnerware sets and melamine dinnerware sets.
Winterberry Melamine, Service for 8
That is perfect for family get togethers over the holidays where you can serve the adults with beautiful dinnerware and the kids with practically unbreakable dinnerware that matches.